Health & Wellness Clinic Experts
100% Risk Free – Trial Marketing Campaign
100% Free Trial Marketing Campaign For Health & Wellness Clinics
At SENAME Interactive Marketing we believe in earning your business.  We offer all new paramedical clinics clients a 100% FREE marketing campaign in order to demonstrate our expertise.  We are that confident we will deliver results & can then develop a full campaign together.
Launch A Trial Campaign
We'll handle your digital marketing for 7 Days.
Deliver quality leads
We'll deliver leads directly to your inbox and will have local prospects calling you.
7 Days Campaign - 100% Free
Our trial campaign will run for 7 Days and we won't request a cent.
Analytics + Reporting
After 7 Days we'll provide a report on how many leads we generated.
Your Competition Is Generating Leads Right Now on Autopilot Using Facebook Ads!
Learn how we can do the exact same for you, 100% for FREE!
Below are some sample advertising that your competition is running.  Contact us and we can show you the designs we can create for your business and get you generating more leads.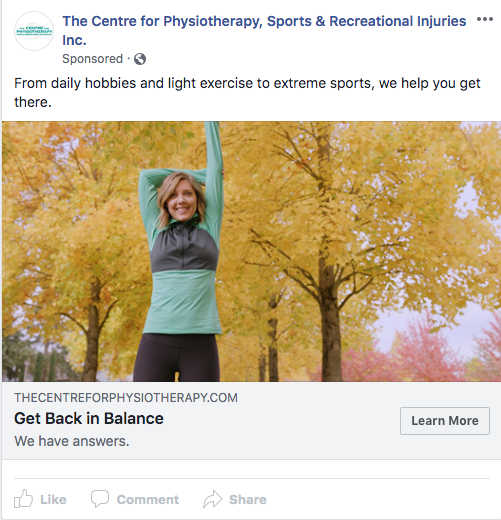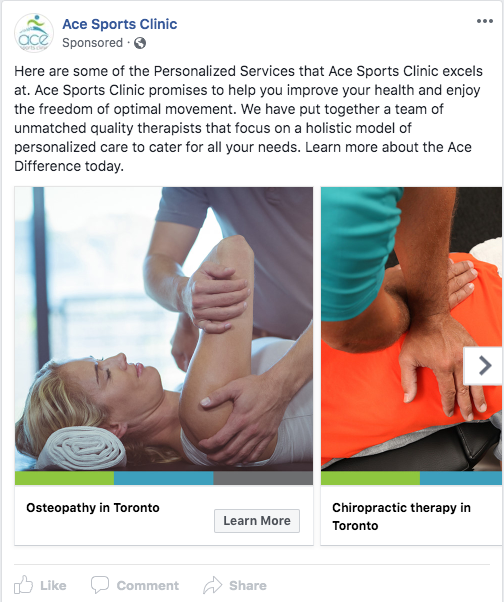 SENAME Interactive specializes in online lead generation for Health & Wellness Clinics.  Just how we brought you to this page, we can also drive targeted web traffic to a landing page that we custom design for you.  We then use high targeted Facebook Ads to drive your ideal clients to your landing page for your services.
Frequently Asked Question
1. What Is Included In This Free 7 Days Campaign?
We build your business a custom landing page, email followup templates and manage the ads that drive traffic to your webpage
2. How Do Facebook Ads Work?
Facebook has an incredibly powerful advertising platform for which we can target your exact audience by age, gender, location, interest, online behaviours, and 100's of other factors.  We are specialists at finding your customers online & bringing them to you!  We can even target your past customers & retarget your current website visitors to increase your conversions even further!
3. Do You Work With Our Competition?
We only work with 1 local paramedical clinic per 10 mile radius so that there will be no conflict of interest between our client campaigns.  Once you secure your location it is yours and yours only!
Paramedical Marketing Experts
100% Risk Free – Trial Marketing Campaign